Wholesale Natural Mulches, Loam, and Compost
Our mulch products are fine-blended softwoods & hardwoods with a pleasing backwoods fragrance. Each is finely textured and triple-ground for consistent appearance and efficient application.
TUXEDO BLACK MULCH
Our most popular color-enhanced mulch that provides an intense contrast to brightly colored flowers and buildings.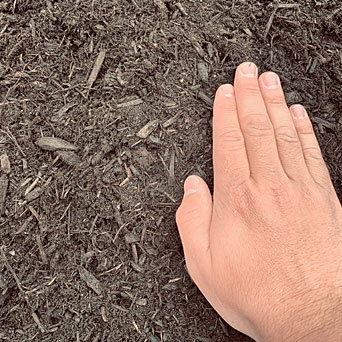 FOREST BROWN PINE BLEND MULCH
This color-enhanced brown mulch looks like a natural mulch and provides a longer-lasting appearance with a bit more resistance to sun bleaching that can affect a natural-only mulch.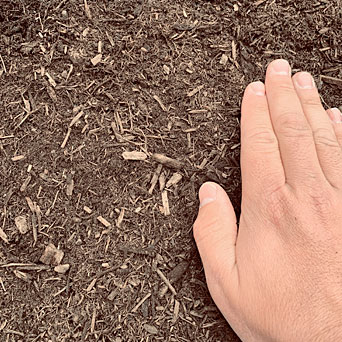 BACKWOODS BLEND BROWN MULCH
An economical natural alternative to our color-enhanced mulches that is a perfect product for use with mulch blowers.
---
Organic Soils & Compost
1/2" Premium Screened Loam | 1/2" Planting Mixed Blend | 1/2" Premium Screened Compost (leaves/grass)

We NEVER use recycled industrial wood or wood pallets.